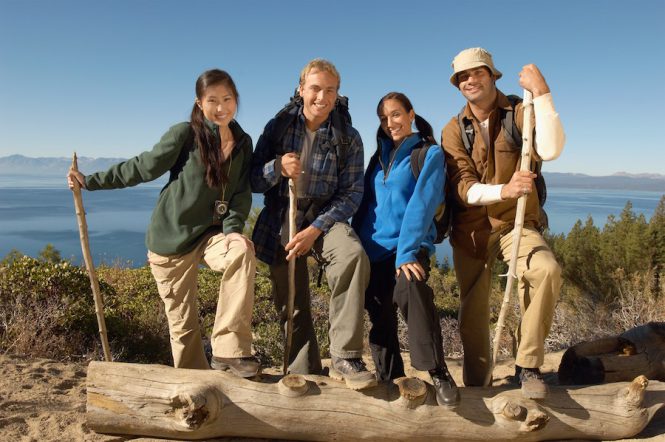 Nestled into the foothills of South Carolina, the Upstate offers some of the most picturesque hikes in the south. In this post we are going to show you some of the best places to take family and friends for a hike in the Upstate.
These hikes range from fairly flat nature trails all the way to rigorous hikes in the pristine mountains.
Favorite Places to Hike in the Upstate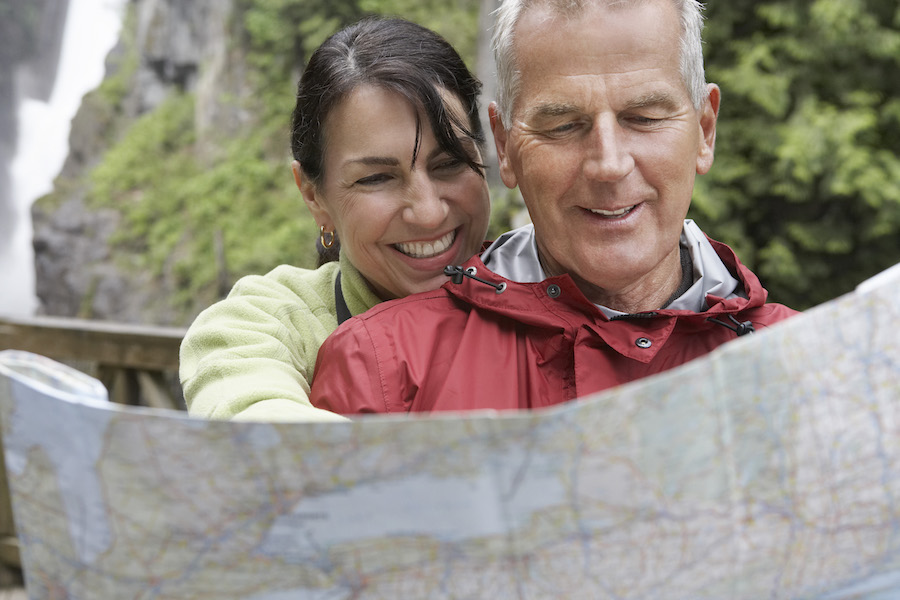 Sassafras Mountain
If you are looking for a spectacular vista, then look no further than Sassafras Mountain in Pickens County.
The summit of Sassafras Mountain is the highest point in South Carolina and you can actually see four states from the 3,553 foot peak. North Carolina, South Carolina, Georgia and Tennesssee are all visible from the summit.
To get there take U.S. 178 to Rocky Bottom and turn right on F. Van Clayton Memorial Highway.The gravel parking lot is at the end of the highway.
Paris Mountain State Park
Paris Mountain State Park in Greenville has a number of trails from half a mile to about 4 miles, offering hikes for every skill level.
There is a lot to do at Paris Mountain and it is a great place to spend the day with the family.
Hike to the Waterfalls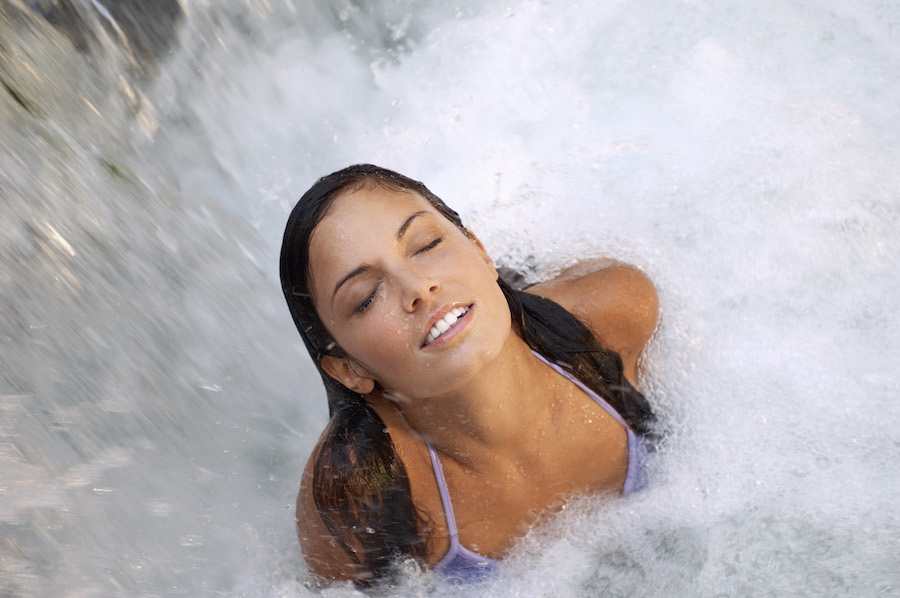 One of our favorite hikes in the upstate is to hike to one of the awesome waterfalls located in Pickens County.
Carrick Creek Loop Trail
1.8 mile trail located in Table Rock State Park in Pickens, South Carolina. There are multiple waterfalls along the trail.
Eastatoe Falls and Twin Falls
These two waterfalls are probably the most picturesque waterfalls that we have found in the Upstate. The larger of the two falls approximately 75 feet cascading over slabs of granite. The trail is short from the parking lot but it can be slippery. Please use caution.
You can find the parking lot at Waterfalls Road unset, South Carolina.
The Foothills Trail
We all have that one friend that just can't find a hike long enough to satisfy their outdoor addiction. Well the Foothills Trail is for them.
This is an 80 mile trail that goes from Table Rock State Park to Oconee Stae Park and takes the hiker through Jocassee Gorge. This is not a hike for the faint of heart.
This hike is recommended for experienced hikers and it is suggested that you are properly prepared.
These are just a few of the many hiking trails available to you in the Upstate.
Grab your backpack, put on your hiking boots and head out for a hike in the Upstate!